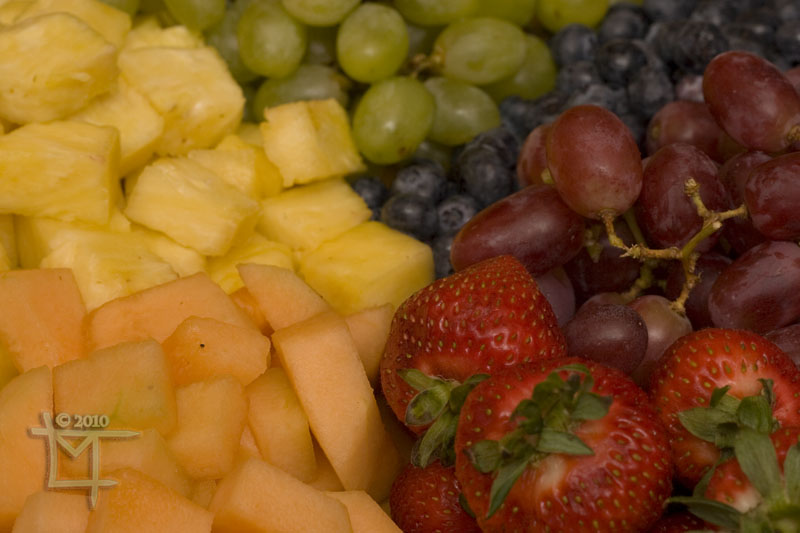 There are not a lot of things that cause me to lug out and step up on my soap box around here. I'm just not one to lecture or assume my beliefs are the beliefs to have. Generally my soapbox collects dust sitting unused in the far reaches of the hall closet or basement. However, sometimes a topic is just too important not to share. So the soap box is coming out today.
My self, and my little family as a result of our growing food knowledge, have gone through a gradual change in our diet in the last 5 years or so. It started with a switch to organic veggies and fruits when possible. Then the high fructose corn syrup had to go, so I started nixing lots of prepackaged foods and making things bread, waffles, crackers and bagels from scratch at home. Then we made the move to organic yogurt and milk. Grass-fed beef, hormone-free chicken, and cage-free eggs came next. It's a process filled with lots of little steps. But all these steps show one very important thing, we are making our health a priority.
As I learn more and more about the foods we as American's eat I am more and more outraged. Want to go live on a farm and make, grow or raise all my own food kind of outraged. The things large corporations are putting into are food supply is appalling. All for the sake of profits. Yet the most appalling thing is the lack of oversight from government agencies that are supposed to be looking out for our food supply. Instead it seems these government agencies are looking out for company profits and individual political interests.
I recently had the opportunity to attend a lunch with Robyn O'Brien, sponsored by Stonyfield Farm. Robyn is the founder of AllergyKids and the author of The Unhealthy Truth.
Once upon a time Robyn, was a normal mom of four feeding her family what is considered a normal American diet. Things like boxed name brand mac n' cheese, tubes of colored yogurt, name brand frozen waffles and regular old milk. After food allergies made an appearance in her household her family's normal American diet came into question. Through her research Robyn found possible ties to the introduction of genetically modified foods (GMO's) into the American food supply to the increase in the instance of childhood allergies, asthma, ADHD, autism, and more. Robyn also found instances of questionable ties between big corporations and everyone from the FDA to individual scientists and universities.
Luckily I do not have a child who suffers from asthma, ADHD, allergies or autism. But that doesn't not mean I am okay with what is happening in our food system. I'm not okay with feeding my family "foods" that are not proven to be safe. I am not okay with shrugging my shoulders and assuming that just because it is on the shelves of my local grocery store that I should feel okay with buying and consuming it. Especially when countries around the world do not allow things like GMO's in their food supply or recombinant growth hormone (rBGH) given to their cows.
Why are ingredients like artifical colors, preservatives, GMO's and rBGH in the American food supply while companies in the United Kingdom and other countries around the world leave them out of their products? Here is the better question why do American companies operating in places  like the UK leave these potentially dangerous ingredients out of their products there while leaving them in those same products sold in the US?
Let me get this straight. It isn't safe enough for children overseas to consume these ingredients and additives in products from companies such as KRAFT, Wal-Mart and Coca-Cola but it's fine for our children to consume them?
Honestly I could go on and on and on about this book. Food gets me fired up. Real food is what we should all be eating. Lab produced chemicals, genetically modified organisms, artificial colors, artificial  preservatives and added hormones are not real food. They offer companies increased opportunities at profit but they may only offer you increased opportunity at health issues. Our food system is in a questionable state and the only way to insure you are providing your family with the best nutrition possible is to look into the issues. I encourage you to take every opportunity to question where your food is coming from, how it is being manufactured or grown and what is being put in it. Nothing changes unless we educate ourselves.
If you would like to learn more about food and the American food system here are some of my personal recommendations:
The Unhealthy Truth by Robyn O'Brien(Book)
Food, Inc (Movie)
In Defense of Food: An Eater's Manifesto by Micheal Pollan (Book)
Fast Food Nation: The Dark Side of the All-American Meal by Eric Schlosser (Book)
Animal, Vegetable, Miracle: A Year of Food Life by Barbara Kingsolver (Book)
King Corn (Movie)
If you are interested in winning a copy of Robyn's book The Unhealthy Truth, along with a copy of Stonyfield Farms The Stonyfield Yogurt Cookbook, 5 coupons for Stonyfield Oikos Greek yogurt and 5 coupons for Stonyfield YoBaby yogurt leave a comment on this post.
I also encourage you to visit the links below and see the thoughts on The Unhealthy Truth from other concerned mothers who attended the Stonyfield lunch with me. Their views and takeaways from Robyn O'Brien's book may be different from my own.
*I received the above mentioned package, (The Unhealthy Truth, The Stonyfield Farm Yogurt Cookbook along with coupons for Stoneyfield brand yogurts) to help me facilitate this post and share this important information. All thoughts and opinions are mine alone. Giveaway ends September 15, 2011, 11:59 pm EST. Winner will be contacted through email and will have 48 hours to respond before a secondary winner is chosen.